Please sign in so that we can notify you about a reply
Description
Cheapest in Singapore!
Brand New! Original! Authentic!
Parallel imports from oversea!
Made in Taiwan/China randomly provided by supplier
Lifetime warranty coverage by PassionGadgets
Just kept your original packaging will do
Check your Device Spec at (http://www.gsmarena.com)

E.g. Galaxy Tab use microSD up to 32gb,
Samsung S4 use microSD up to 64gb,
Samsung Note 3 use microSD up to 64gb,
Gopro Hero use microSD up to 64gb,
Pls note that we are not responsible for lost mail if you select Normal Mail.
We highly recommend customers to opt for Tracking shipping (Qxpress) or Store pickup
if you are not comfortable with normal mail delivery risk).
---
How to test for a fake Micro sdhc using h2testw?
Visit this website for more details (http://snoblet.hubpages.com/hub/How-to-check-for-a-fake-micro-sdhc)
H2testw allows you to test storage devices for various errors.
It is particularly useful for detecting fake USB memory sticks and microSD cards, (Writing speed around 2mb/s & Show defective)
where it attempts to detect the actual capacity versus the reported capacity of the memory.
Note: H2testw wipes out all the content on the target device during testing!
Be sure to backup the content on the device before running H2testw.
H2testw software download: http://www.download3k.com/Install-H2testw.html
---
Beware of fake microSD card.
If memory is defective or fake, You will encounter the following problems:
Corrupted data.

Frequent need to reformat.

Difficulties with saving files.

Extremely sluggish performance, especially with large files
---
Class 10 = SanDisk Ultra (Class 10)
---
SanDisk Ultra = Class 10 packaging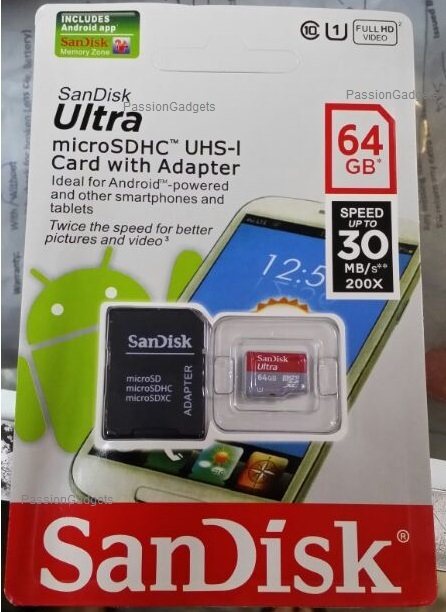 ---
You may also be interested in