Please sign in so that we can notify you about a reply
Description
*Free gifts are on a while-stock-last basis, and subject to change without prior notice
Comes with freebies 1 year (worth $50):
✔️Free Mudguard
✔️Free Bell
✔️Free Bike Key Lock
Comes with freebies 2/4/6 years (worth $259):
✔️Free Mudguard
✔️Free Bell
✔️Free Bike Key Lock
✔️Free Phone Holder
✔️Free Gold Mini Air Pump
✔️Free Water Bottle Holder
✔️Free Rechargeable Front Headlight
✔️Free Rechargeable Rear LED Light
✔️Free Korea Hand Sanitiser
✔️FREE 1-time Bike Servicing. (U.P. $40/time)
✔️FREE Lifetime Brakes Adjustment. (U.P. $15/time)
✔️FREE Lifetime Gear Tuning. (U.P. $15/time)
✔️FREE Lifetime Shaky Stem Tightening. (U.P $30/time)
✔️FREE 2/4/6 years Bike Frame Manufacturing Defect, 1 year parts Warranty Coverage
*Optional Warranty Years Extension
*Free gifts are on a while-stock-last basis, and subject to change without prior notice
✔️Each customer is entitled to a Complimentary Bike Servicing, 6 months from the date of purchase at PassionGadgets.
⭐Our Complimentary Bike Servicing consists of:
✔️Gear Tuning
✔️Brake Adjustment
✔️Shaky Stem Tightening
✔️Tire & Tube Replacement (labour only)
✔️General Bike Adjustments (Tire Pressure Check)
✔️Drivetrain Cleaning and Lubricating
✔️Tightening of Nuts and Bolts
⭐Do note that Bike accidents and unsuitable modifications are not covered under servicing.
Depending on how long it takes to service your bike, you will be required to leave your bike at our store for 1-3 working days. Subject to availability, servicing can only be done Monday-Friday at 6 Harper Road, Leong Huat Building, #02-07 S369674.
⭐For Complimentary Servicing, please bring along your warranty details, otherwise, normal servicing charges will be applied.
Official HITO Singapore Authorised Distributor (www.HitoBike.sg)
---
PassionGadgets is Hito Official Authorised Singapore Distributor

100% Authentic

Test Ride Available

All bikes are assembled and tuned by our Mechanic.

Free upgrades: Suspension citywide seats, Aluminum wide pedals

Comes with Bell, Kickstand, Front & Rear Mudguards

20inch is 406, 22inch is 451 both under 20inch
Specification
Frame: Aluminium Alloy
Brake: Zoom mechanical disc brake for front and back, 160mm rotor
Derailleur: Shimano 7S Tourney TZ
Shifter: Shimano Sis Index
Max load: Up to 150kg
Weight: 12.8 Kg (20"), 13.2 Kg (22")
Drivetrain: 7 speed
Crankset: 52T
Cassette: 14T - 28T (Freewheel)
Pedal: Wellgo non-foldable pedal
Tyre: Kenda kwest 20" x 1.5 (40- 406)/ 20x1 1/8 (28/451)
Tyre PSI: 40 - 65

With kickstand and universal mudguard

Dimension for 20"
Seat Post: 33.9mm x 500mm
Max height (floor to seat) : 90cm
Front to real wheel: 150cm (20"), 152cm (22")
Height: 100cm - 110cm (20"/22")[Stem height)
Stem to seat post: 54cm
Folded (20"): 83cm x 45cm x 60cm
Folded (22"): 83cm x 45cm x 60cm
Please do take note that the chainring and crankset might be upgraded by the factory without prior notice. But it does not affect the overall riding experience.
Note: As much as we take great care during transportation, it is inevitable that there might be some minor cosmetic defects incurred.

---
What's the difference between HITO X4/X6 20inch and 22inch?
Both 20 and 22inch is using 20inch tyres, with only 406mm and 451mm difference.
Here are the differences:
20"
Come with 20inch Spoke Rim.
Original come with Kenda 406 tyres 20x1.50.
Able to change to max width 20x1.95.
*The bigger the tyre width, the slower it gets*
Speed wise is slower compare to 22inch.
Tyre choices look out for model code 20inch 406
22" (Manufacturer call it 22inch, but it's under 20inch 451 model)
Comes with 20inch cast magnesium Sport Rim with 451 tyres.
Original come with Kenda 451 20x 1 1/8"
Able to change outer tyre max to 451 20 X 1 3/8"
Speedy ride as tyre is much Slimer.
Tyre choices look out for model code 20inch 451
---
For Black Gold: it's brake cable is black instead of white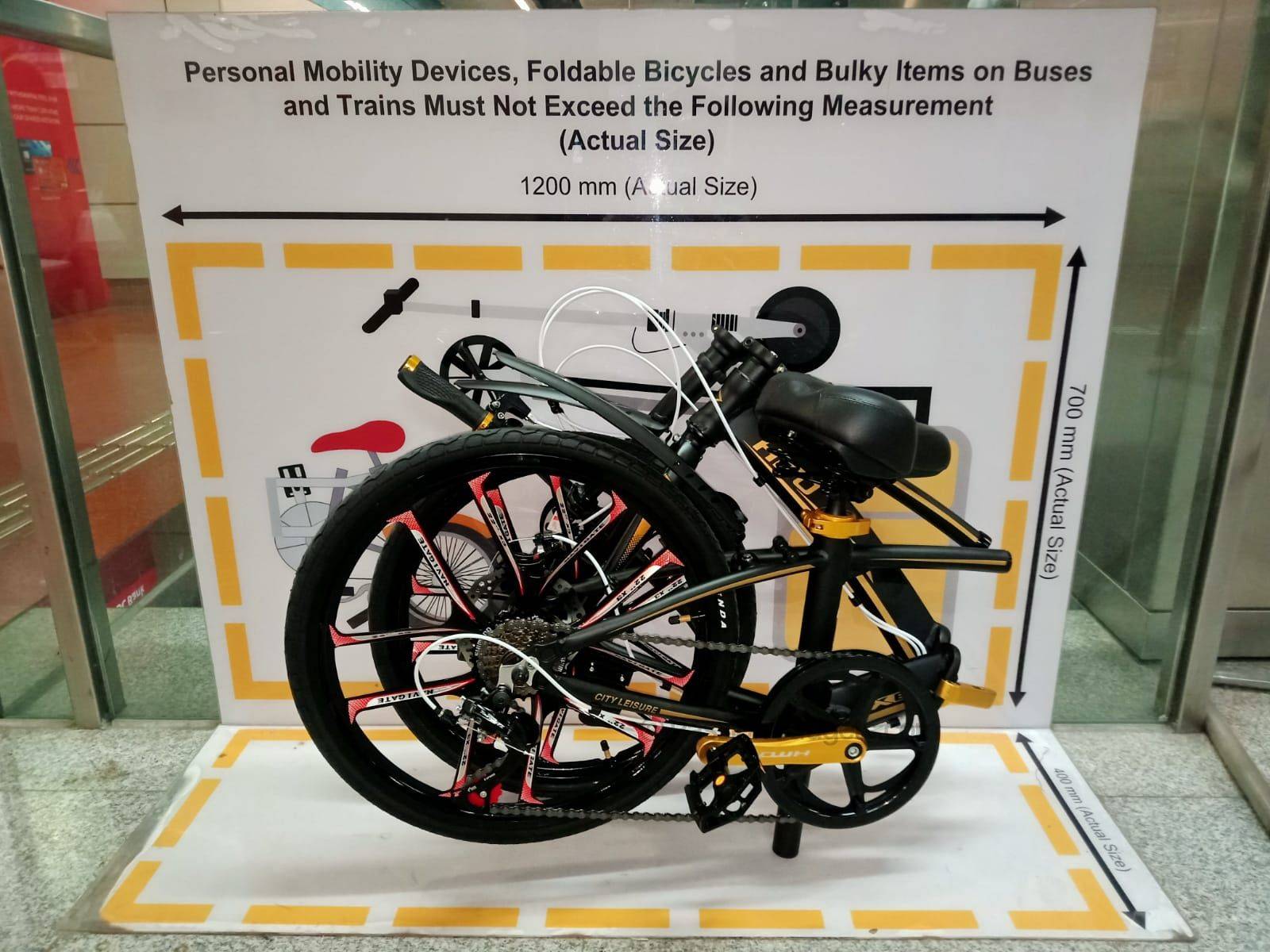 ---
Preorder Disclaimer/FAQ

Full payment Preorder via Paynow
What is a Preorder?
A pre-order is a purchase in advance for an exclusive item that is currently out of stock.
While shopping at our store, you may come across an item so amazing that you have to get your hands on it! Due to it being hot-selling, preorders would be open to the customer who wants to reserve a piece for themselves the moment when stocks arrive.
How does a Preorder work?
To secure the item, customers would have to make full payment when carting out.
Why should I Preorder?
By purchasing products through a pre-order, you are securing the product as soon as it's available in store again! You may opt for it to be shipped to you otherwise self-collection would be at our store. It's a great way to avoid sell outs!
The preorder period will vary based on factors such as Shipment duration and Manufacturer.
What about Changes in Delivery Date?
Our Pre-order disclaimer: Since the item has yet to reach us, we are unable to guarantee the exact delivery date. Each pre-order item has an estimated shipping date but this is subjected to changes by the manufacturer without prior notice. We seek your kind understanding as, during this covid period, shipments are prone to delays due to port congestion issues. If for any reason we are unable to fulfill your pre-order, we will refund the full amount within 3-5 working days (Only for paynow full payment).
What if items are no longer in production?
We'll provide a full refund at your request via Paynow only. Grabpay Refund will have 2% Admin Charge.
No discounts or credits will be offered due to such issues.
Once you place your order, your order is final and non­-refundable.
You may also be interested in