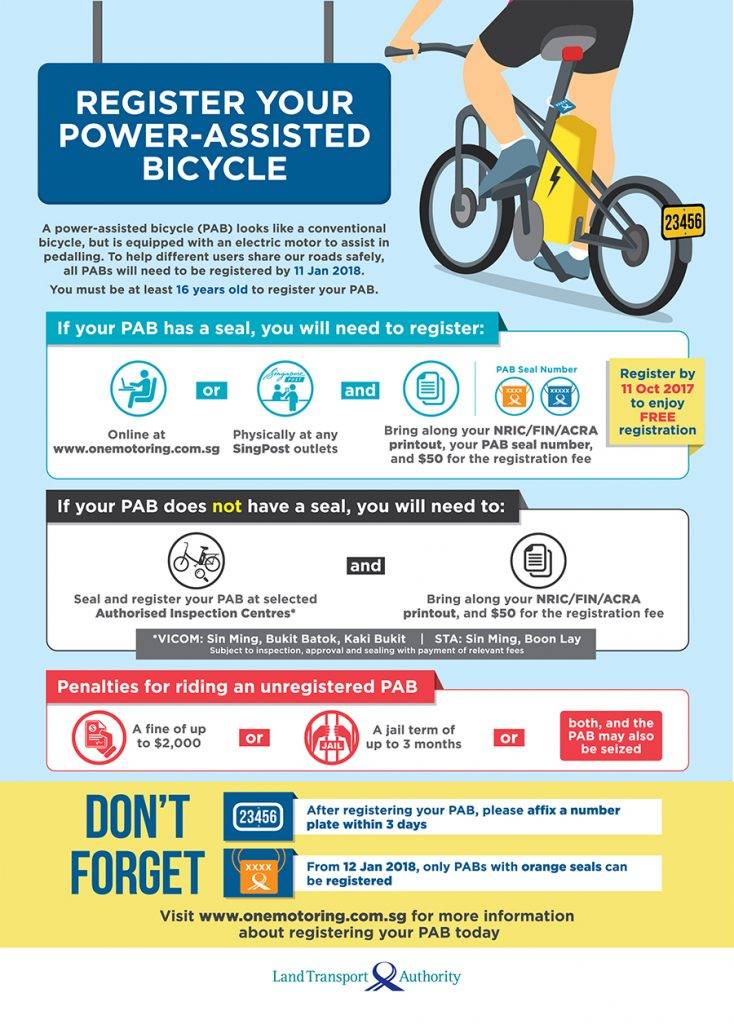 Introduction to E-Bikes (Electric Bicycles)/ PABs (Power Assisted Bicycles)
Introduction to E-Bikes (Electric Bicycles)/ PABs (Power Assisted Bicycles)
Hi! Guess what? iPassion Group has decided to venture into the PAB market! Whoots! Cheers to another cheaper alternative of motorized vehicle.
Check out this link for the PABs that we are bringing in! We are open for preorders!
https://www.passiongadgets.com/electric-bicycle/
*Price includes (LTA approval, LTA Orange seal, Registration Plate, GST) worth $799. Buyer pays $11 transfer fee directly to LTA. Our friendly staff will contact you upon purchase and guide you on the transfer procedure which will only take 10-15mins of your precious time (No administrative charge).
*For electric bicycle to be used on Singapore public roads, the e-bike has to be registered, and you will require your SINGPASS account to register it online, so do get that ready before purchase.
---
Power Assisted Bicycles also known as PABs are basically bicycles with an electric motor powered to help the rider in the journey. You will have to "kick-start" the PAB by pedaling; throttles can only be used after the initial propulsion. In simpler terms, you will need to pedal first before using the motor to boost your ride. Easy.
Sounds simple eh? Let's get crackin' on the rules and regulations for PABs. Yes, you read that right, PAB riders have rules to follow too. Nothing too over the top, as long as you are following the rules, you are golden. Make Singapore a safer country *inserts fist pump*.
PABs are to have the body or construction similar to a normal bicycle

PABs can be used on roads and shared paths -PCN (Park Connector Networks), never on pavements.

Helmets are to be worn at all time when riding your PAB!

PABs must be LTA orange sealed approved to register
Not too bad huh, rather straightforward. Wait, there's more to this. Things to make sure before buying a PAB! Always, and I emphasis, always ensure your PAB meets all these requirements.
The PAB can only be powered by an electric source;

The PAB must comply with European Standard, EN15194, for electric power assisted cycles;

The maximum continuous power output of the PAB must not exceed 250 watts.

The motor power of the PAB can only cut in when the rider starts to pedal;

The motor power of the PAB must be progressively reduced and finally cut off as the bicycle reaches 25km/h, or sooner, if the cyclist stops pedaling;

The maximum weight of the PAB must not exceed 20kg.
That is about it for the current rules and regulations on the usage of PABs in Singapore. We will post more blogs with new updates on PABs!
We are also offering trade-in programs with a purchase of a new PAB from us! Kindly drop us a message to know more about this!