Compliant PMD and Singapore Spring Authority Approved Safety Mark Charger
Click here for Maintenance Guide & Precautions.
Click here for Electric Scooter FAQ on Personal Mobility Devices (PMDs).
Join our E-Scooter Singapore Facebook Page for latest update:
https://www.facebook.com/groups/1616592258567498/
[PRE-ORDER] Wide Wheel 8.8AH Electric Scooter
Wide Wheel Electric Scooter

Motor

48V 500W brushless motor

Battery

8.8Ah

Distance

25 - 30km

Weight

16.5kg

Speed

25km/h

Brake System

Rear Disc Brake

Dimensions

1098 x 220 x 410mm (Folded) | 1097 x 450 x 1100mm (Unfolded)

Tyre

8 - inches front and rear solid

Maximum Rider's Weight

130kg

Charging Time

4 hours

Optional Add on Seat

no

Light

yes, front and rear

Special feature

Dual suspension

Safety Standard

LTA Standard, Spring Singapore (Safety Mark)
* The specification can be changed by manufacturer without prior notice.
* The distance on the specification is 60kg load, flat terrain with 20km/h constant speed riding basis.
* The driving distance can be shortened by the driving environment and the driving way of user.
* The distance can be affected by loaded weight, wind direct (wind speed), road condition, slope and tire condition.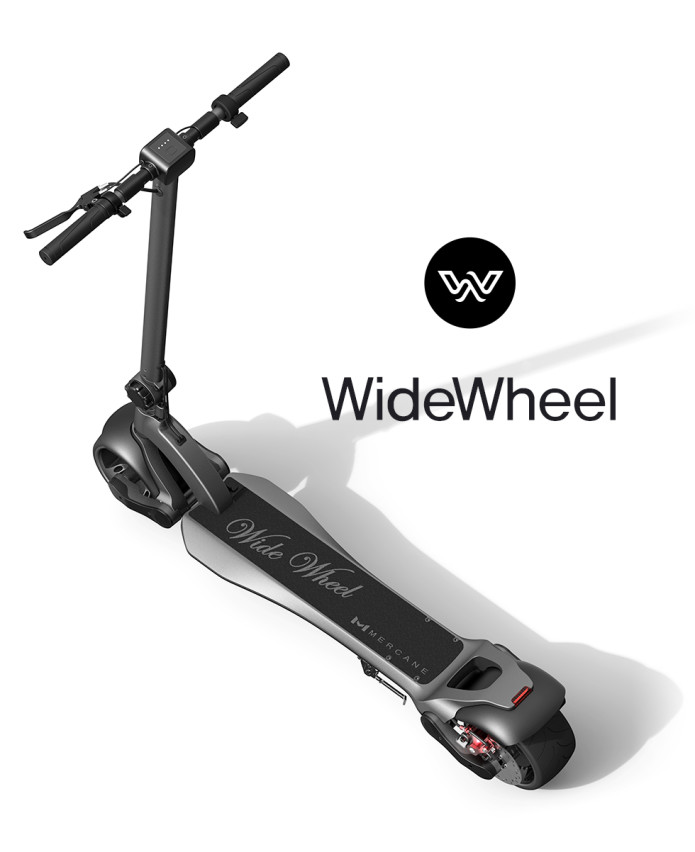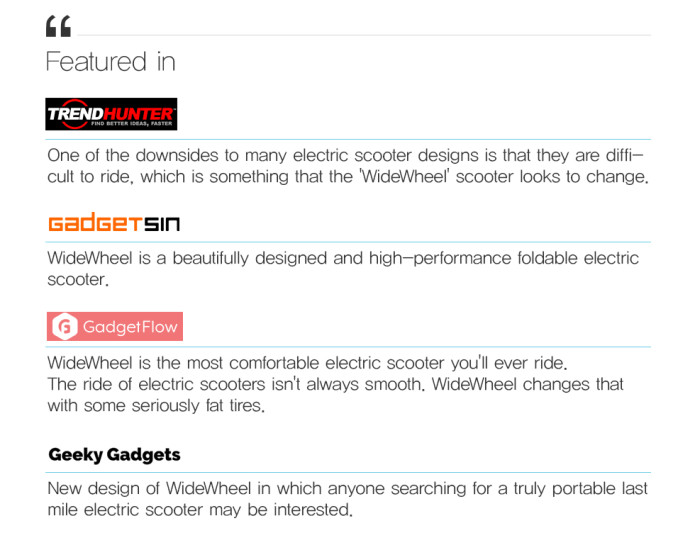 Perfectly Balanced Riding Mechanism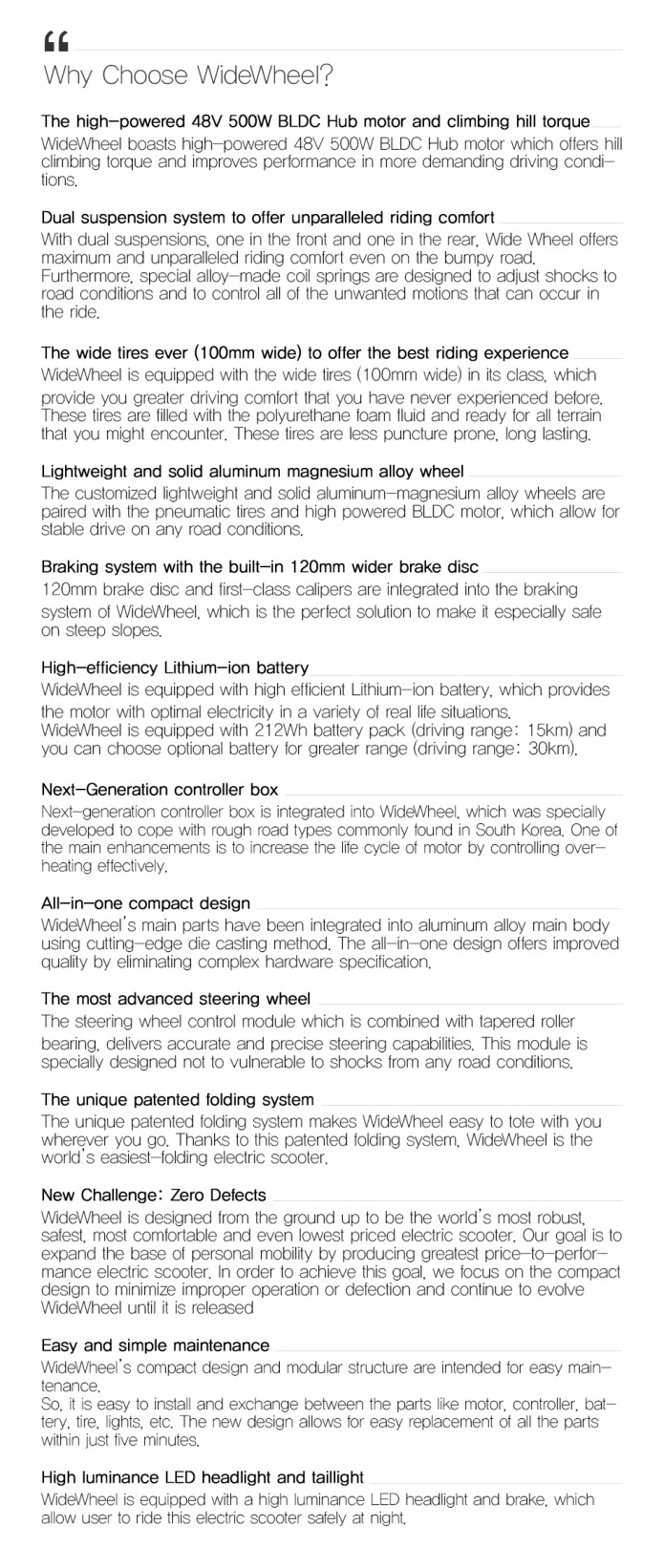 FAQ
1. Is there a warranty on my WideWheel scooter ?
Yes. We offer limited warranty on all WideWheel purchases. Note this does not cover damages incurred by rider usage. Any alteration, tampering or modification of the electronics, battery, controller, motor or related electrical wiring will not be serviced or supported by Wide Wheel and will void the warranty.
2. How long does it take to fully charge the battery?
Approximately 2~3 hours for WideWheel with 4.4Ah battery and approximately 4~6 hours for Wide Wheel with 8.8Ah battery if the battery pack is completely empty.
3. What is the maximum weight to ride a WideWheel scooter ?
We recommend under 100kgs (220lbs) for the best riding experience.
4. Where can WideWheel scooter be serviced?
WideWheel scooter is designed to be simple enough for anyone to replace parts on their own. We will provide documentation and video of possible replacement processes.